Battle for Crete – Heraklion on offer from several airlines – prices are falling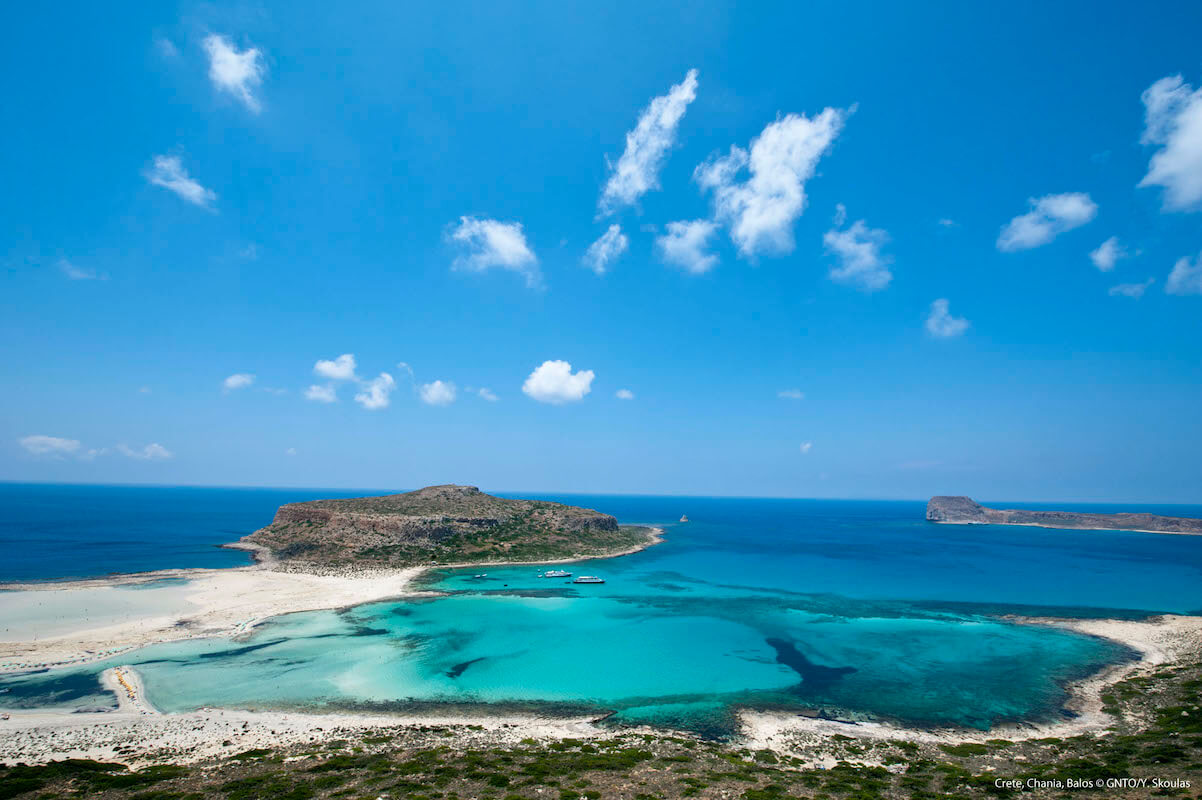 As many as five carriers will fly regularly to Heraklion from Warsaw. Who will win this fight? Will we get tickets for PLN 500 throughout the season?
The 2021 season on the aviation market will be marked by a duel for holiday destinations. LOT has already announced its summer offer, Wizz and Ryan are adding holiday destinations. And there are other players like Aegan and Corendon. The pressure on holiday flights is best illustrated by the situation with the offer of flights to Crete.
LOT, WIZZ Aegen and Corendon – who has the best chance
All of the above-mentioned carriers have the offer for Heraklion from Warsaw available. Some of them have already decided to significantly lower their prices. Greek Aegen offers flights for less than PLN 500 on peak holiday dates.
LOT has not yet responded to the competition – the Valentine's Day promotion that ended yesterday did not include the offer from LOT for the Holidays project. Prices for these flights are still in the range of PLN 800-900. LOT is trying to play with the checked baggage argument, but it may not be enough in the Heraklion case.
As if that was not enough, Wizz Air and a new player Corendon also joined the race. Who in this arrangement has the best chance of winning? The marketing power and relations with tour operators (attractiveness of prices) will probably be decisive. It can be expected that Wizz will be the leader in these two categories. On the other hand, when it comes to a convenient schedule (especially for individual traffic), LOT may have an advantage. It offers Friday morning departures from Warsaw, ideally suited to Sunday evening returns.
Corendon to fly Antalya and Greek destinations out of Poland – interesting offer for individual pax in place
An opportunity for dynamic packaging, the Rainbow (hotel in Crete) can also enjoy
Undoubtedly, the price war on destination of Heraklion will start in a moment. The first symptoms are the mentioned offers from Aegen. There are also first-minute super cheap offers of holiday packages to Crete.
The cheap airline offer is a water mill for agents specialized in dynamic packing. Crete can be a real gem for the summer 2021 season. Oasis will soon join the market leaders such as Best Reisen, Top Touristic, Exim.
The largest tour operators are also likely to enjoy such aviation competition. They have a lot to choose from and, by the way, they are probably stable / low prices throughout the season. Rainbow is especially happy. The tour operator's newly opened hotel in Crete will be an additional magnet.
Will there be a similar situation on other destinations as in Heraklion case?
Certainly, Heraklion / Crete is the most vivid example of the trend, the fight for the holiday client. Which of the other directions may become a similar arena of increased competition?
Certainly, there may be other destinations in Greece, such as Rhodes, and the offer to Croatia will also be increased. However, it is difficult to find the direction on which the piston will be as large as on Heraklion.
Perhaps in a different regulatory situation (open market) there would be many willing to fly to Turkey regularly. Alanya has many advantages. Long season and many attractions for various segments of the tourist market. However, only the local holiday leader Corendon is fighting for this niche.
Corendon to fly Antalya and Greek destinations out of Poland – interesting offer for individual pax in place
We are waiting for a holiday promotion from LOT
Certainly, LOT cannot wait too long with greater promotion of the Summer offer. Prices in the range of PLN 900 will not effectively fill the planes. It must be assumed that in the next 1-2 weeks the national carrier will receive binding declarations from tour operators. Then it will be able to put up for sale the remaining seats at a price that will be accepted by the market. Certainly, the summer offer of Aeagan and Lufthansa will be a benchmark here rather than the standard price in the  of PLN 800-900.