Citizenplane – a virtual concept supporting the sale of "leftovers" of air tickets is coming to Poland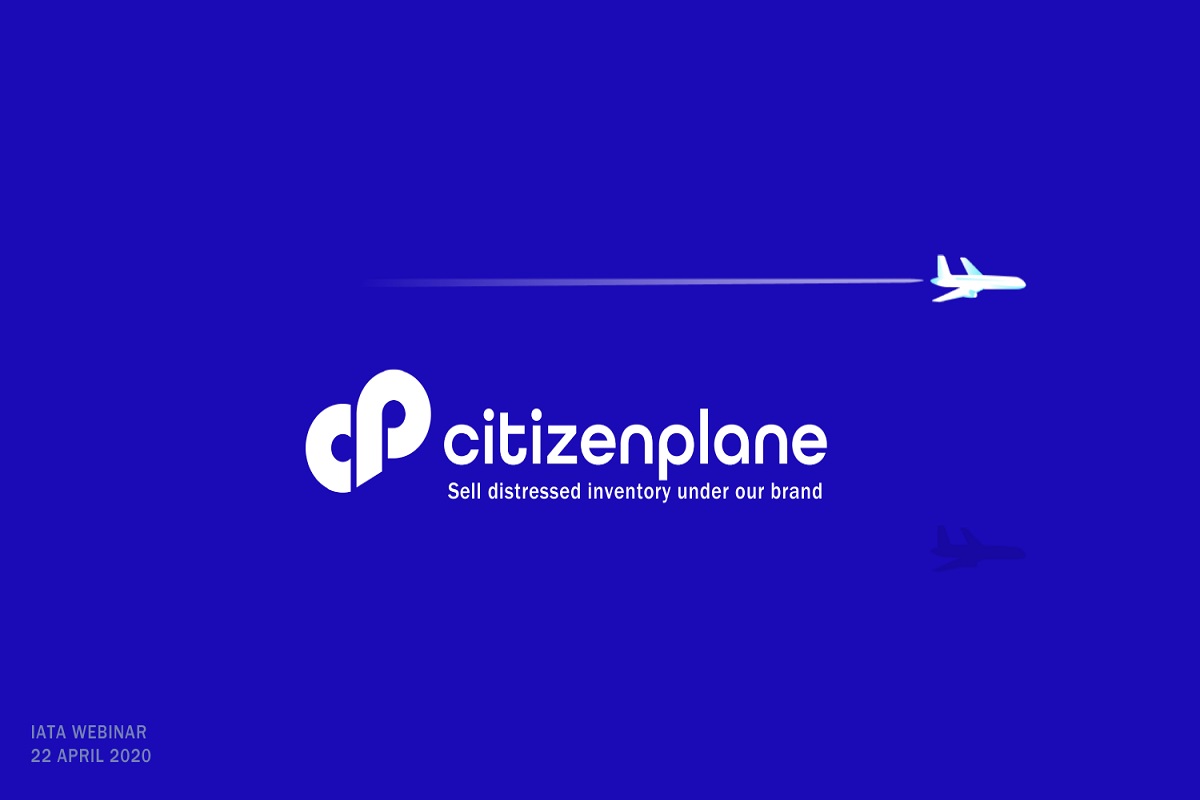 Why CitizenPlan concept is useful? Can it help newcomers with limited brand awareness and distribution? Polish TOs and LOT will try it too
Another virtual player on the airline ticket distribution market, but this time the concept is slightly different. The Citizenplane tool is intended to help airlines and tour operators sell surplus tickets.
Virtual operators in the aviation market
So far, virtual operators such as Hahn Air and Heliair Monaco played a different role on the market. Basically, they allowed unauthorized airlines to sell tickets on a given sales market. To carry out such activities under its code. This is quite a significant facilitation that allows the distortion to be extended. However, it also has several consequences. The airlines try to reduce distribution costs. A large part of the tariffs also have the so-called stock restriction. This means that the cheapest offers are not sold by virtual operators.
Newcomer Citizenplane
Citizenplane defines its role a bit differently. It is to consist of the distribution of un-sold airline tickets under a brand other than the original one. According to the company, this will limit the dilution process and additionally does not spoil the brand of the original provider.
Cooperation with many OTAs and meta searchers significantly broadens the distribution possibilities offered by Citizenplane. The concept is aimed both at tour operators with free seats on the planes and at the airlines themselves.
Itaka Rainbow and Tui are already selling air tickets
Big tour operators on Polish market already selling surplus air tickets on their own. Sometimes using the support of sites like fly4free  type portals to further promote this offer. The question is whether cooperation with an additional partner could provide added value here.  Reaching OTAs and metasearches with the offer can do it. Smaller tour operators did not try this solution too much and they could be vividly interested in the tool offered by Citizenplane.
Moreover just few days ago Itaka has announced the launch of A330. The wide-body aircraft will fly to Cancun, Zanzibar and Oman from 20th of December. It could happen that some of 289 seats on each flight will remain unsold. This might be a task for citizenplane as well.
Little-known lines entering the market – a perfect customer for Citizenplane
It seems that an interesting potential customer for this solution are also relatively little known lines trying to enter the Polish market. Their problem is mainly the lack of distribution and very poor brand awareness. In the past, such entrances very often ended in failure, to mention Volareweb, Volotea, Blue Air or Carpatair. For such lines, Citizenplane can be an interesting solution.
It is worth mentioning the airlines which, due to costs, limit the presence in GDS vide Air Arabia, this carrier also looked at the Polish market. However, it is obvious and there is no recognition of this brand in Poland.
Can Citizenplane be a useful tool for LOT?
LOT plans to enter the charter market. His summer offer is often sold very cheaply, and here, too, the key is to reduce distribution costs. The Citizenplane model could be an interesting complement to the holiday flight offer. Especially when addressed to customers from Germany, Scandinavia and the Baltic countries.
Case Study of Alba Star
The company boasted of successful cooperation with Alba Star It seems to respond to the above-mentioned challenges. The Spanish airline tried to enter the market for regular transport, however, having little brand recognition and a weak distribution network. Collaboration with Citizenplane was supposed to actually address these issues.
We are observing this start-up with curiosity, perhaps soon it will also appear on the Polish tourist market to support  Corendon , Air Cairo, Travel Service or Air Arabia planning to operate from Poland . All of them could be the beneficiaries of this technological solution. Its worth mentioning that company has recently appointed a country manager Poland who is Michał Wichrowski.