Spanish TO to open its own airline. Is this a room for a similiar move on PL market ?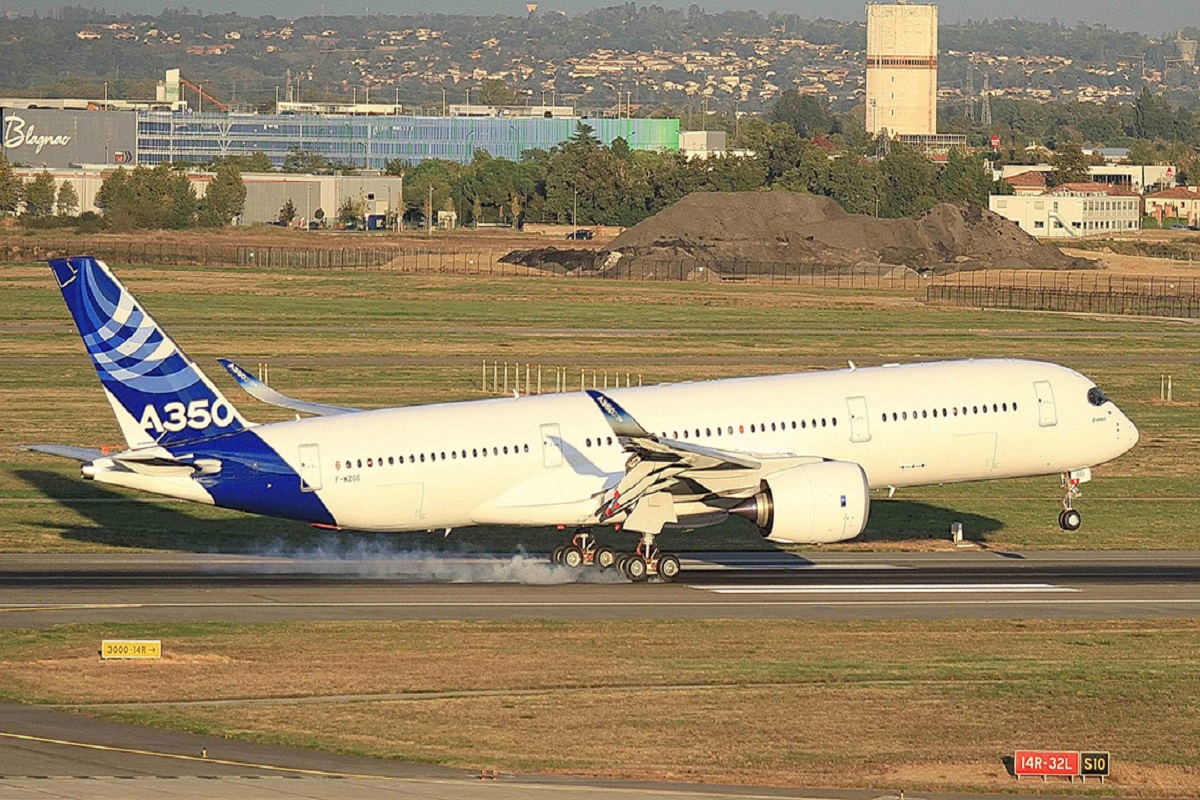 Will another attempt by Iberostar succeed? Can it be an interesting pattern for Poland-based TOs to create their own long-haul operator?
The Spanish Tour Operator Iberostar has just announced another attempt to establish its own airline. Interestingly, the destinations on which it is to fly closely correlate with the best-selling presence in Poland.
Iberostar will fly the modern A350
Iberostar plans to operate a very modern A350 aircraft. This is somewhat in contradiction to the previous operations of other players, vide Thomas Cook or the Condor holiday operator. These companies used rather older and prepared for the charter market machines. According to the Spanish company, the A350 is to offer great comfort just "at the beginning of the journey".
Bring passengers to their own hotels in the Caribbean
The main goal of the airline will be to bring passengers to Iberostar hotels in the Caribbean. In this way, the company will not be dependent on external suppliers, and will also perfectly adjust the offer of exotic holidays to the seasonality.
Investments in hotels abroad in Poland are just beginning, but TUI is following the trend
The key to the existence of this type of line is, as you can see, your own hotel infrastructure. In Poland, this trend is just beginning to take off. Rainbow Tours started growing investments in hotels, mainly in Greece. Recently, the German TUI has also confirmed its great ambitions in this regard. Thus, it can be assumed that the tendency to own real estate will continue to grow. So the first prerequisite to think about your own line will be fulfilled
Itaka foreshadowed the creation of its own line in the past
The biggest until recently Polish Tour Operator in the past softly announced the idea of ​​his own lines. It was never implemented, the focus was rather on the use of specialized charter lines offering long haul products. They were mainly Italian based partners with cheap planes. It is no different in the 2020/21 season, where Itaka contracted Luk Air for flights to Kube, Zanzibar and Oman.
Itaka will fly A330 to Oman Cuba and Zanzibar from 20th december
Polish Hotel Holding can play a role
Polish Hotel Holding, with quite strong capital, could also play a role in foreign investments. In cooperation with Rainbow Tours and LOT, one could be tempted to invest in places where Poles like to fly in winter. Probably the easiest way to do it would be in Sri Lanka or, for example, in Vietnam. Such a project would be extremely beneficial for LOT, allowing it to more easily plan winter "warm" directions. On the other hand, it would exclude the possibility of creating a separate airline.
A joint project of several operators or Enter Air + LOT
It seems that a joint project of several tour operators would have a chance of success today. However, it is hard to believe in the possibility of coping with major players such as Itaka, Rainbow or Ecco. Although this has already happened in the case of short-haul flights, its own airline is a gigantic idea.
The idea of ​​using the local Enter Air charter is more likely. The company too, thought of the wide-hull fleet in the past. Also, in this case, the success of such a project would depend on cooperation with LOT. Enter Air could be the operator, taking advantage of a lower cost base. Selling the winter offer would certainly not be a problem. In turn, in summer, planes could be used by LOT on routes where there is a very high summer demand – mainly to the USA / Canada. The covid period makes it possible to acquire suitable aircraft on the market. High seat density and low cost per seat is a must for such a project. Current LOT 787 operated in financial leasing are not 100% meet that criteria.
The pandemic allows us to redefine the tourism market and will certainly show new opportunities. It seems that there is a place for a long haul charter operator in Poland. However, the cooperation of several entities is needed for the project to be profitable in the long term.