Roibos wants to be a leader of the revolution in the distribution of hotel content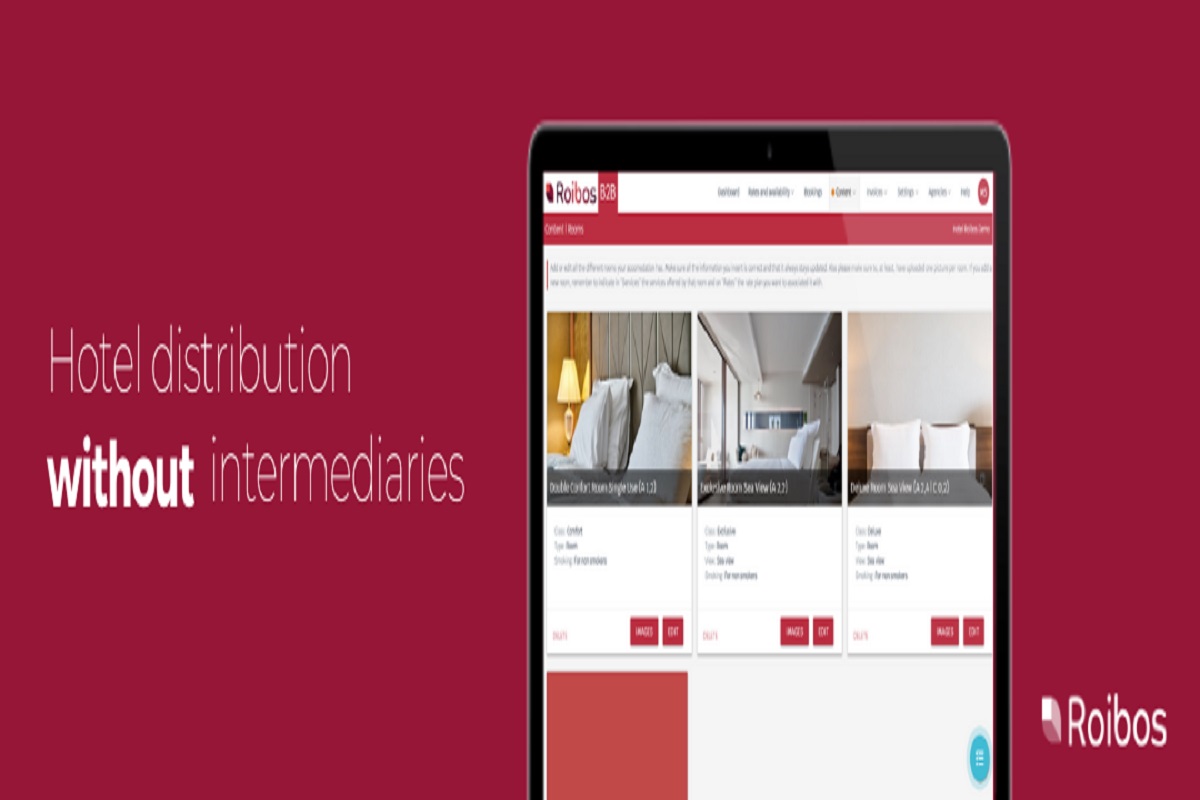 Roibos to connect to thousands of partners with one contract? Cost for hoteliers 1 EUR per room Night? Is this a revolution? It can be like that
Pandemics also brings a lot of changes at the level of distribution of tourist products. Under firing are both OTA and TMC – VIDE last Casus HRS activities. The goal is one – reduce costs and simplify distributions. The proposal of a Spanish start-up seems to be an interesting expression here. In addition, it looks like it builds wider alliance of innovators in the area of ​​solutions for hotels.
Roibos – that is simply contracting and gain new customers at a low cost of reaching
The concept that a Spanish start-up offers is very simple. Hotels get a tool that can easily connect with buyers (B2B) of their services (Tour operators / agents).
Clue project is bypassing expensive intermediaries, in this case mainly OTA agents. As we know, they charge the commissions of  up to 30 percent. By entering bone hoteliers. Roibos is to be one of the alternatives to this state of affairs.
Roibos's added value is simplicity and lack of paper formalities. The hotel can connect to hundreds of potential B2B buyers very easily. Only a contract with the rooibos platform is needed. So there is a tedious contracting.
Not only this, the definition of pricing/availability policy can also be carried out directly in the tool. However, the company is integrated with all key channel managers, so the offer can also be provided based on them. If this is the hotel's will.
And all this with a relatively low cost on the hotel side. Roibos boasts that he will only charge 1 euro for the sold night.
Roibos puts on the Leisure segment, but does not exclude corporate
Start up has its own base on Baleares Islands. Thus, it seems that he is a response to the ills of local hoteliers, including those related to sudden geographical changes in the demand caused by Pandemia Covid. Interesting Illustrative Business Casem is the result of the ski reservations of the Hotels by Poles in Switzerland. Roibos is to help hotels progively respond to such extraordinary chances.
Poles shocked (in positive way) Switzerland – 64% growth of room res in Jan 2021
In his presentations, representatives of the company accentuate mainly B2B partners from the Leisure area. However, what interesting, they do not refine the ambition of development in the corporate segment. This is a very interesting trail, especially in the context of recent HRS activities.
It is worth emphasizing that Roibos does not prevent hoteliers from Spain as their main clients. He started the dynamic acquisitions of partners in both Americas and in Italy. Let's hope that it will also come to Poland / Central Europe. A clue can be cooperation with Profitroom, after all this is the Polish entity.
Could Roibos mix in the corporate segment, an auction(bidding) platform for corporates?
Certainly corporate niche can tempt a Spanish start-up. The HRS activities already indicated here are a tip in which the market will go.
Roibos could be tempted to become a preference platform for the need to load corporate rates for companies. A very reasonable cost-formal approach makes him an interesting alternative to Gds. After all, even the already mentioned HRS gets concrete commissions for the possibility of using their platform for loading corporate rates.
Since we are already at HRS, from the point of view of Roibos and his ambition on the corporate market, it would also be possible to launch a mini auction/bidding platform for companies. Within its framework, the company would ask for hotel services in a given destination and the hotels serviced by Roibos would propose price offers. Also in this case, Roibos's cost advantage could be a big asset.
Especially if in such a solution it was possible to guarantee the winning hotel a minimum level of  room nights by requested corporate party. There is no such condition provided by competition.
Roibos wants to build an innovator alliance to offer hoteliers useful solutions
Interestingly, Roibos adopted a very interesting approach to promoting its services. He tries to create "Alliance" of innovators. In the events organized by the company, innovative companies participate, which offer highly useful solutions. These are the real leaders of their segments.
Starting from dealing with, among others Improving conversion and optimization of direct -selling hotels HotelChamp. Through advanced in integration / technological distribution giant Travelgatex, to the already mentioned Profitroom.
This last Polish company offers a whole pallet of solutions for hotels from CRM, after Channel Manager with RMS elements.
It seems that Roibos's tactics is very reasonable, for it builds a sense of providing hotelier solutions with high added value. At a very reasonable price.
The activities of the Spanish company are another proof of the next evidence that a revolution awaits us on the content distribution market. Hoteliers do not want to be "striking" from the margin by OTA and TMC. The division of the cake must be more righteous, it seems to move the Spanish start-up.
We expect it in Poland. With recordings of webinars for American hoteliers, you can familiarize yourself under this link.
And only this name (Roibos), tea appears everywhere in Google … 🙂