TBO Holidays to expand in Central Europe – hotel b2b content and self booking as game changer?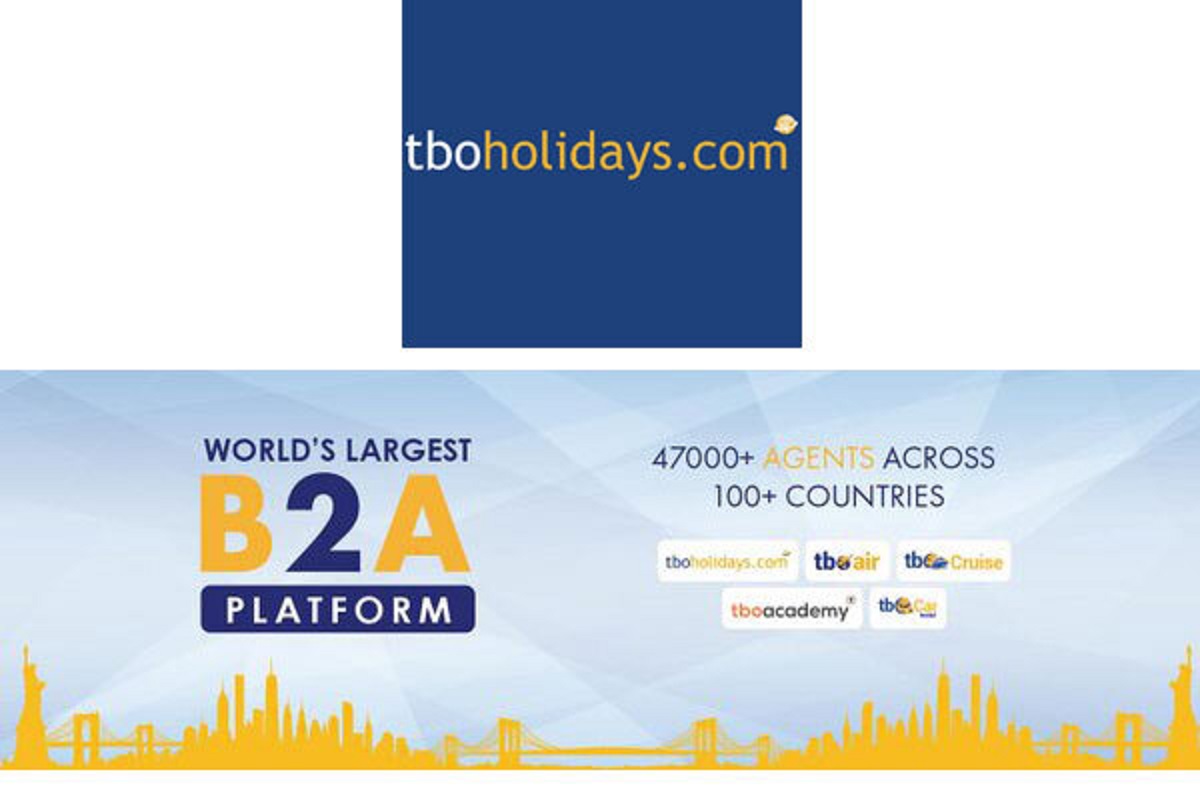 The Indian hotel giant is entering the Polish market? Will it also offer the Paxes business travel booking tool?
TBO Holidays, a powerful Indian B2B hotel platform, is planning a major expansion in Central Europe.
TBO Holidays is a B2B platform with access to hundreds of thousands of hotels
The Indian company has the ambition to join the game for the global lucrative hotel booking market for business. After the successful expansion in South America, it is time for Central Europe. Perhaps the decision to enter our region accelerated the activities of the competitive portal RateHawk. Which constantly works on technological innovations, is gaining a stronger position in Poland and neighboring countries. The operating philosophy of both platforms seems to be very similar.
RateHawk – the leader of hotel platforms, is preparing a lot of new products
RateHawk, however, has its own commercial structures, and TBO is planning similar activities. Advertisements about recruitment for work in Central Europe appeared on the linked-in portal. The regional representative of TBO Alyona Gorlach is also active. It all proves a very serious approach to expansion in Poland.
The market of tools for booking business travel is growing significantly. Along with new entities such as Hotailors or Stery, the traditional CTA and eSky players are still strong. TBO is also planning to mix things up on this market. For now the Paxes platform is launching in its home country.
What can TBO offer to effectively compete for the market? First of all, it may be the open nature of the tool. TBO emphasizes that is not a TMC but a B2B platform. This implies that the tool from TBO will be available to all IATA agents and maybe also NON IATA.
It is also potentially interesting to adapt it to the needs of public tenders and to offer a white label solution to entities organizing them.
Other advantages that TBO can play are primarily the implementation and license costs, so far these arguments have determined the poor implementation in Poland of GDS products such as Concur, Ctric or Get there.
24 hours service will also be important plus ease/availability of communication in English.
Polish TMC will support TBO – Weco as a natural partner
There are still a few large partners on the Polish market who have not had great success in implementing Self Booking tools for years. Weco seems to be a natural partner – after all, this office is managed by JJ Singh from India. Additionally, Weco's presence in other countries of the region, such as the Czech Republic and Hungary, is an advantage.
Another big potential partner is Why not Travel.  He is painstakingly building his Why Not Book, although the development costs and the pandemic certainly don't make the job any easier. In the case of an interesting offer, Why Not could be willing to cooperate. An additional advantage is the portfolio of the recently acquired Bluesky office. There is also a significant potential to implement a self-booking tool.
Certainly, there are many more potential partners, there is still a lot of potential in non-iata offices specialized in servicing corporate traffic.
An interesting clash on the business travel market in the Hotels segment
The entry of another partner with interesting hotel content will undoubtedly destroy the existing status quo. Booking com may have the most to lose, other competitors such as RateHawk or HRS may also feel the expansion of the Indian giant.
However, another scenario is also possible, where the market will be geographically divided according to the strength of hotel content. As you know, HRS is strong in German-speaking countries, RateHawk in the post-Soviet bloc and TBO can add value in India and Southeast Asia.
Hotel content in Central Europe and in Poland itself may also be the key to success. Most of the business trips are still domestic trips or trips to the closest neighbors. It is no coincidence that Prague, Budapest and Bucharest are among the top business destinations in Poland.
TBO also has icing on the cake in the form of cooperation with the GIFT loyalty tool. In this way, he can motivate the sellers to cooperate with him. A similar tool in the field of air tickets is still offered by LOT. LOT Kolekcjoner enjoys great popularity among sellers. Its business potential seems not to be fully used (see the lack of partners).